Llanbedrgoch War Memorial: Seaman Louie Williams, Cei Newydd, Ar y Mor, 26ED Awst 1917, Oed 17.
Marianglas War Memorial: Lewis Williams, Traeth Bychan, Llanallgo
Moelfre War Memorial: Lewis Williams, Gell Bach
Seaman Louie Williams Merchant Navy
Son of Owen and Miriam Williams, Lewis Williams is remembered as 'Louie' on Llanbedrgoch War Memorial.
Louie was the eldest child, born in Llanbedrgoch – he was recorded on the 1901 Census, age 1 when the family lived at 5 Ffordd Deg in Llanbedrgoch. His father was 25 years old, working as a Stone Mason and his mother was 26. By 1911 they live at Bryn Marian, Marianglas; a house of 5 rooms. Miriam was a 'Sailor's wife' (the sailor must have been at sea) Lewis, age 11 and Annie 5 were at school; the youngest child, John Glyn, was 3. In the 1939 Register Miriam, now widowed (Owen died in 1936), was possibly running a boarding house at Traeth Bychan as there were 15 names of 'Riggers, salvage' listed and 1 Foreman - also Annie Williams, age 28 and Owen Williams a Master Baker, 21.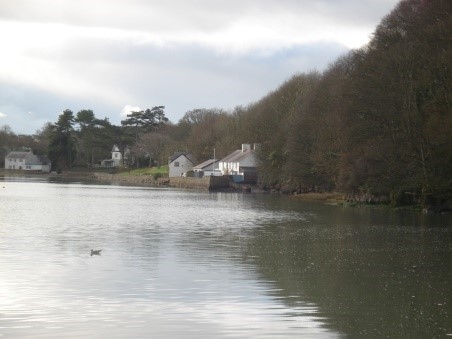 At 17, Louie was technically too young to be in the front line, but many young sailors of both the Merchant Navy and the Royal Navy were carried off to war as instructions were given for ships to change course at the outbreak of war without a change of crew. Also taking his age into account, he may already have been a crew member for 3 years or so.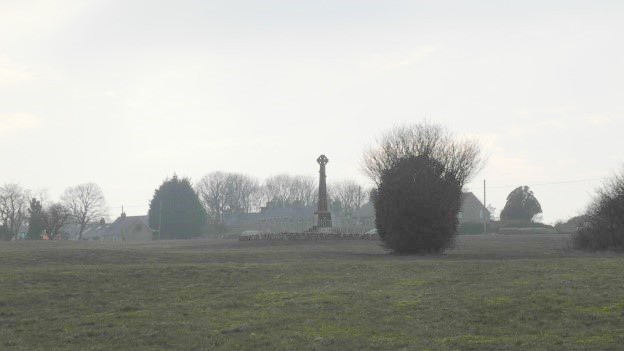 Marianglas War Memorial
The SS Hathor was built in 1914 for Moss Steamship Company Limited of Liverpool. In 1917 she was an armed freight ship and was sailing from Liverpool to Alexandria (Egypt) carrying general cargo ('general cargo' may have included armaments) when torpedoed by U boat UB-48, and sunk off Algeria. The report says 'one life lost, master taken prisoner' on Sunday 26 August 1917. It may have been that Louie was just in the wrong place at the wrong time. On the CWGC website it is recorded: 'Killed, as a result of an attack by an enemy submarine'. The Hathor's Master, F M Christian was later held at Holzminden prison camp, in Germany.
Information about SS Hathor courtesy website 'wrecksite.eu';
Memorials:
Llanbedrgoch: Seaman Louie Williams, Cei Newydd, Ar y Mor, 26ED Awst 1917, Oed 17.
Moelfre: Dynion y Pentref hon a gollwyd yn ystod y Rhyfel Mawr 1914 – 1918 . . . Lewis Williams - Gell Bach . .
Marianglas: Hefyd, collwyd o longau masnach . . . Lewis Williams, Traeth Bychan, Llanallgo
I have, so far, failed to find him on Bangor Memorial Arch.
Welsh National Book of Remembrance, page 1070: O.S. Lewis Williams, Anglesey, Hathor
(Ordinary Seaman Lewis Williams, from Anglesey, on board Hathor)
Commonwealth War Graves Commission: Ordinary Seaman Lewis Williams - Died Sunday August 26, 1917 - Aged 17 - S.S. 'Hathor' (Liverpool) Mercantile Marine - Son of Owen and Miriam Williams of Engad House, Marian Glass, Anglesey. - Commemorated at Tower Hill Memorial, London
The War Graves Photographic Project: as CWGC
Photos of Cei Newydd at Red Wharf Bay & Marianglas War Memorial, courtesy B Geoghegan