The Dragon's Voice
Hello. In this edition, we have the second part of Keith's article on Etaples. He has also written a book review for us. We now have a draft programme for 2017 with just a couple of slots to fill. As ever, many thanks to Jim Morris for allowing us to use his WWI day by day material on the Facebook page.
Trevor
The Programme for 2016
October 1st - Lord Ninian, 6th Welch and the Battle of Loos (Two weeks in the life of a Welsh Battalion on the Western Front) - Marietta Crichton-Stuart
November 5th - Mountaineers in the Great War - Anne Pedley
December 3rd - Branch Social
The Programme for 2017
Jan 7th : Beer and Blather at the Albion
Feb 4th : Georgina Holme : Some Great War Commemorations in Anglesey
Mar 4th : John Sneddon : Bombay Sappers and Miners at Neuve Chapelle 1914
Apr 9th : Dr Graham Kemp : How the 10th Cruiser Squadron Won the War
May 6th : Jon Bell : Comparing Medical Services in the Great War with now
Jun 3rd : Stuart Hadaway : RWF and the Battles of Gaza and the Thomas Brothers
July 1st : Colin Walker : Scouts in the Great War
Aug 5th TBC
Sept 2nd : Taff Gillingham : Daddy what did you do in the Khaki Chums and Development of Uniforms and Equipment.
Oct 7th : John Stanyard : Under Two Flags, the Salvation Army in WW1
Nov 4th : TBC
Dec 2nd : Branch Social
Last month's speaker
Jerry Rendell came to talk to us about his great uncle Captain HL Oakley who was an artist before WWI. He joined up and served in his local regiment, the Green Howards. He designed various WWI recruitment posters in his style which was that of a silhouette artist, whilst still a private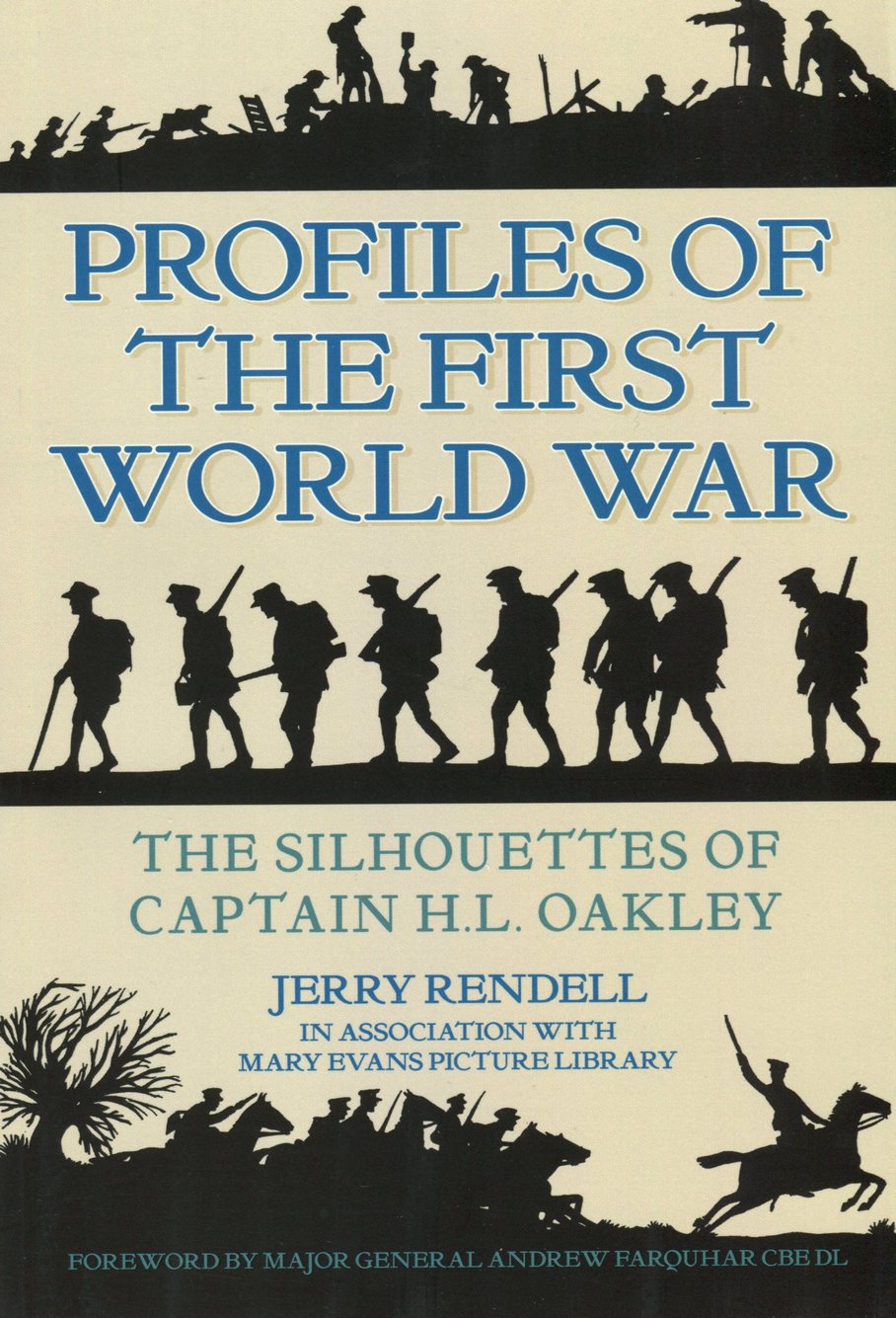 soldier. He was commissioned and served through the war. He did various "portraits" during his war service including of the then Prince of Wales. Some of his work is in the National Portrait Gallery.
After the war, he developed a fondness for Llandudno and took a pavilion on the pier each season where he did silhouette portraits for the price of two shillings and sixpence for two. He died in 1960 and his ashes are interred in St Tudno's graveyard on the Great Orme under a granite headstone.
Talking to two of my more mature neighbours in Rhos, both of them recall Lawrence Oakley and his booth for doing portraits on the pier. Neither can recall whether or not they ever had their portrait created by him, but if they ever found one in the attic, it might be worth a bob or two!
Jerry has written a book "Profiles of the First World War: the Silhouettes of Captain HL Oakley". It is on Amazon, though it is cheaper to buy it from Jerry!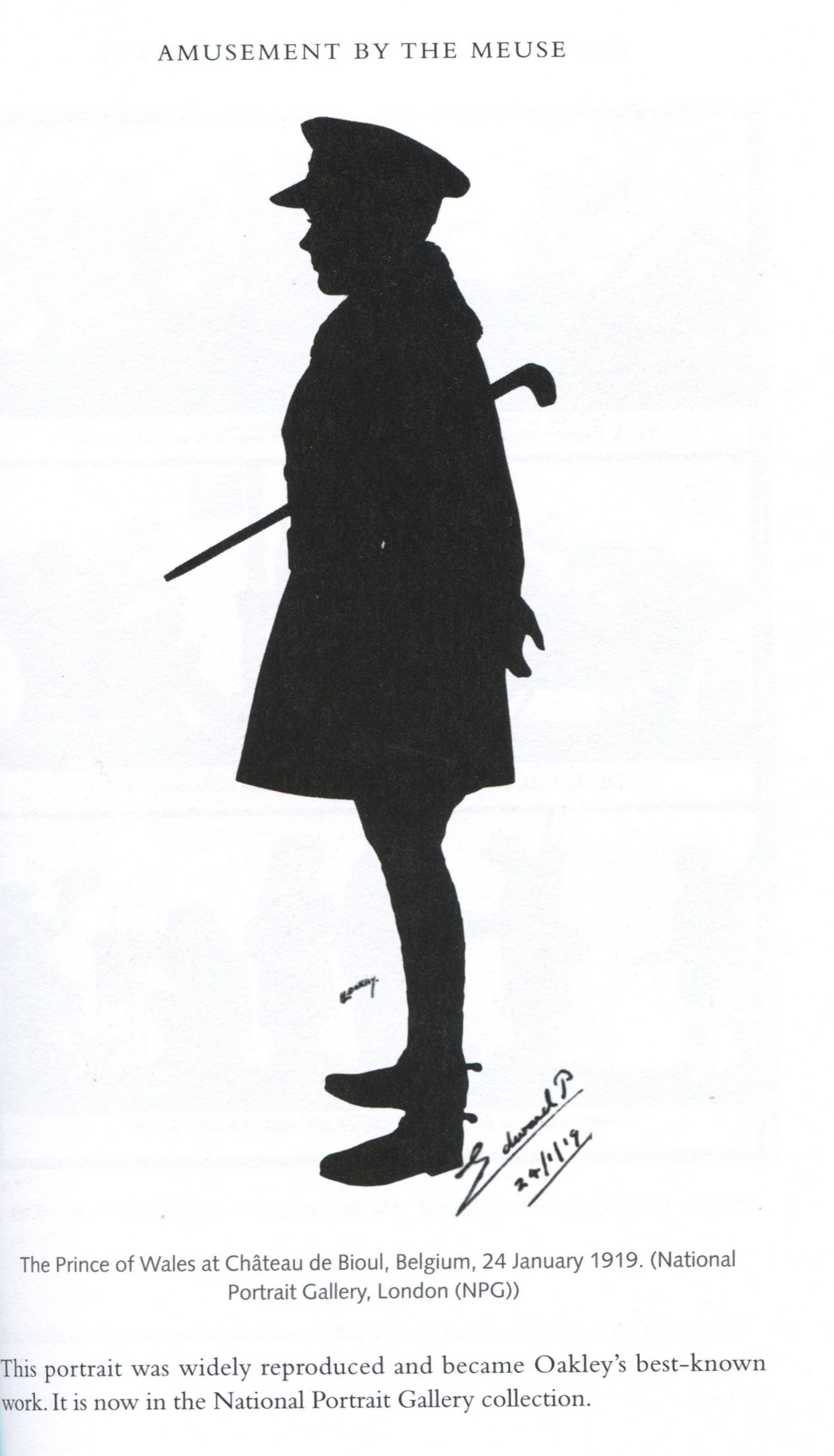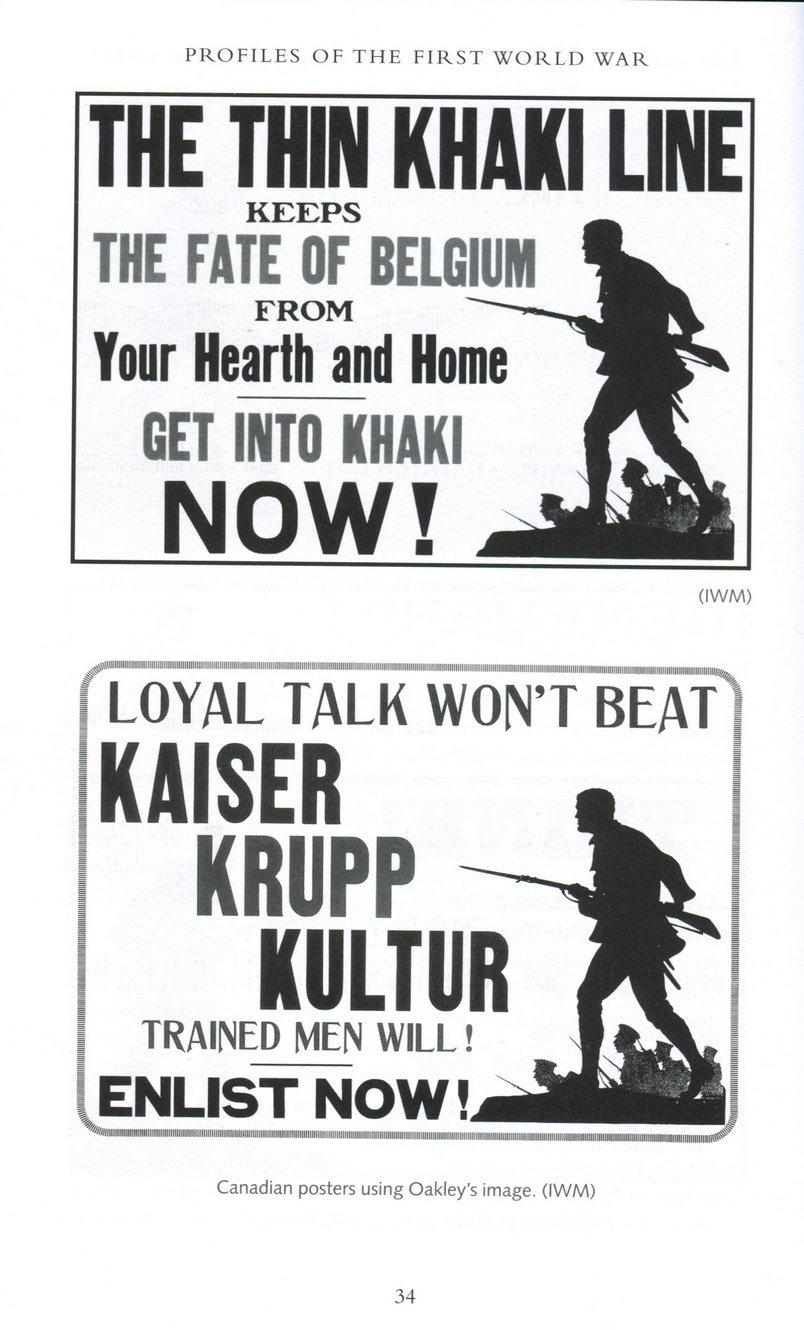 A Walk Around Etaples
and
Etaples Military Cemetery
Part 2 The soldiers
Keith Walker
Of the soldiers buried at Etaples, you can find stories of valour, mystery and of an ordinary soldier just doing his job. For Valour there is nothing better than a Victoria Cross.
Captain Douglas Reynolds (20th September 1882 - 23rd February 1916) Royal Field Artillery won his Victoria Cross on the 26th August 1914 at Le Cateau, France. His citation reads:
"On 26th August 1914 at Le Cateau France, Captain Reynolds took up two teams with volunteer drivers, to recapture two British guns and limbered up two guns under heavy artillery and infantry fire. Although the enemy was within 100 yards he managed with the help of two drivers Job Henry Charles Drain and Frederick Luke to get one gun away safely. On 9th September at Pysloup, he reconnoitred at close range, discovered a battery which was holding up the advance and silenced it."
Captain Reynolds later was promoted to Major. He was wounded in action and died of his wounds at the Duchess of Westminster's Hospital at Le Touquet France on the 23rd February 1916. He was buried with full military honours.
Of note, both JHC Drain (15th October 1895 - 26th July 1975) and F Luke (29th September 1895 - 12th March 1983) received the VC.
The mystery at Etaples concerns Brigadier-General Edgar William Cox DSO, FRGS (9th May 1882-26th August 1918) Royal Engineers General Staff.
Brigadier-General E.W Cox was a senior intelligence officer of the British General Staff throughout most of WWI. He served under both Sir John French and General Haig. By the time the German spring offensive had come to an end in July 1918, Edgar Cox who had worked feverishly to discover the locations and units of the German Army was in a state of nervous exhaustion. He had suffered with the influenza epidemic in June and had only just recovered. He became a heavy smoker and was finding it difficult to eat and sleep. On the 26th August 1918, he decided to go for a swim. He was driven by his chauffeur to the river at Berck Plage which was near GHQ at Etaples. He was left alone. He went into the water and sometime later his body was recovered from the sea. Although officially his death was recorded as an accident, suspicion remains of whether it was suicide given Edgar Cox's state of mind before he went for his fatal swim. Another battlefield mystery?
When I am on the battlefields, I always look for one of our local soldiers who are commemorated on our war memorial. One such ordinary soldier who is buried at Etaples was,
Private Frank Evans s/n 87145 of the 16th battalion Royal Welsh Fusiliers. Frank was born in Leeds Yorkshire on the 4th February 1896 to Elizabeth Evans who was a dressmaker. He was brought up by Ethil Davies and his wife, and lived in Dodds House Rhosrobin. Frank attended Rhosrobin school. He later went to work at Pendine Hall with the horses before becoming a collier. Frank married Hannah Elizabeth Moss who lived at 13 Castletown Road Moss. They were married on 24th October 1917 in Broughton Parish Church. They went to live in Red Lion Cottages Moss.
On the 8th October1919 the following was printed in the Wrexham Advertiser:
In loving birthday remembrance of my dear husband.
Pte Frank Evans, 3/R.W.F. Died of wounds in
20 General Hospital, Camiers, France,
Oct.28th 1918, aged 23 years, Feb.4th 1919.
If only I could have raised his dying head,
And heard his last farewell,
The blow might not have been so great,
To me, who loved him well.
Dear Frank, you are sleeping your last long sleep;
And your grave I may never see;
May some loving hand in that distant land,
Gently place some flowers for me.-
Always remembered by his sorrowing wife,
Hannah, Castletown Road, Moss.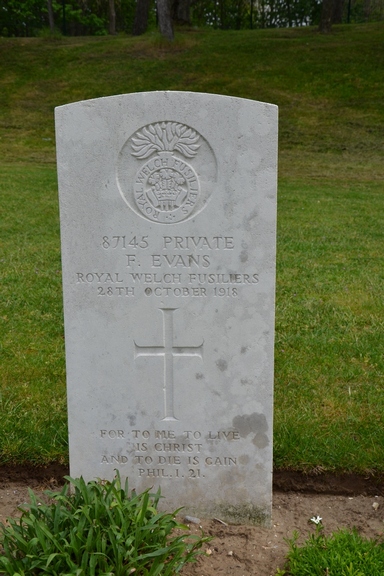 Pte F Evans
Needless to say I put some flowers on his grave.
Frank was injured following an attack by the 16th Battalion on the 19th October1918. He died of his wounds on 28th October 1918.
His Epitaph Reads:-
For to Me to Live
In Christ
And to Die Is Gain
Phil-1-21
I could not leave this account without mentioning the Etaple mutiny. The mutiny took place in September 1917. A/Cpl J.R Short s/n 261626 of the 24th Battalion Northumberland Fusiliers was shot at dawn on 4th October 1917 for his part in the mutiny.
It was during this uprising that a case of being in the wrong place, at the wrong time took place. Reports state that a large group of angry men were heading towards the Pont-des-Trois-Arches bridge. The military police tried to stop the men. Private R. Reeve, a military policeman, shot into the crowd. Standing some way back from the crowd in the Rue-de-Hugwet was Corporal WB Wood of the 4th battalion Gordon Highlanders. The shot killed Cpl WB Wood and injured a French woman.
Corporal W.B. Wood s/n 240120 of the 1st/4th Battalion Gordon Highlanders was the son of John and Rebecca Wood of 10 Mid St, Roseheaty, Aberdeenshire.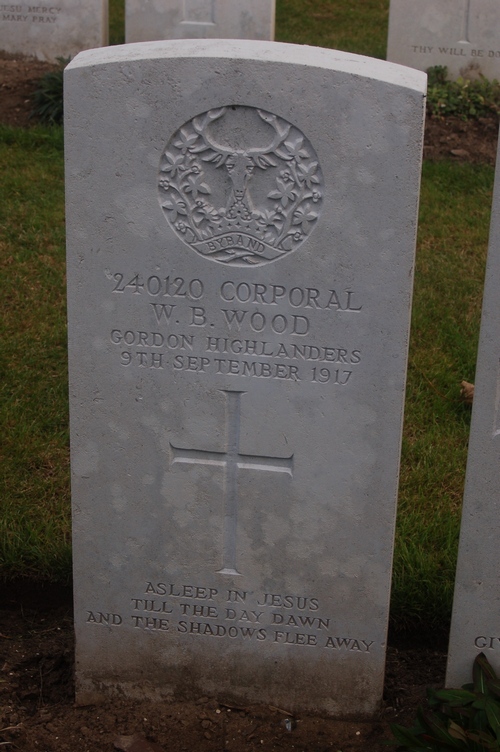 His Epitaph Reads:-
Asleep in Jesus
Till the Day Dawn
And the Shadows Flee Away
Some records say he died of wounds.
The locations of the above graves in Etaples:
F. Grover L1-C-1
A Grover XLV11-E-5
Rev WH Spinks XXV111-M-7
Betty Stevenson XXV111-M-6
KMM Macdonald XXV111-L-8
GMM Wake XXV111-L-5
M Lowe XXV111-M-9
M Green XLV111-A-10
AW Bain XXV111-M-3
EM Dawson XV11-D-24
JB Smith 1-B-27
M Croysdale XLV-C-10
D Reynolds 1-A-20
EW COX XV111-O-4
F Evens LXX1-E-5
WB Wood XXV- P-7A
You can find so many stories of the men and women in the cemeteries and on the battlefields.
Postscript
Another mystery of the battlefields:-
A/Cpl Jesse Robert Short shot at dawn for taking part in the mutiny at Etaples. Why is he buried 12 miles away at Boulogne Eastern Cemetery?
Also buried at Boulogne Eastern Cemetery is the first nurse to die on the Western Front Sister Ethel Fearnley, date of death 23rd November 1914. The story of Sister Fearnley will be told on my next article of a walk around a cemetery.
Reference and Acknowledgements
CWGC
Mr Peter Williams' Battlefield Guide
"The roses of No Man's Land" Lyn Macdonald Published by Michael Joseph in 1980
"Wilfred Owen Collected Letters" Oxford University Press.1967
www.canadiangreatwarproject.com
Book Review
Private 12768
Memoir of a Tommy
John Jackson
Published Tempus Publishing Ltd (2004)
A few weeks ago I was walking through Wrexham and saw in the British Heart Foundation charity shop that they had a second hand book section. One of my sins is I cannot pass a bookshop, so I took a look. There were only a few history books, one of which was on World War One. This book was in very good condition complete with its dust cover. The review on the back cover was written by Hew Strachan. I bought the book.
Hew Strachan is The Chichele Professor of the History of War at the University of Oxford. He writes:-
"There is no shortage of personal accounts from the first world war. So why publish another memoir? The principal reason is the tone of enthusiasm, pride and excitement conveyed by its author. Conditioned by Wilfred Owen's poetry and dulled by the notions of waste and futility, British readers have become used to the idea that this was a war without purpose--- this narrative captures another perspective, written by somebody with no obvious agenda but possessed of deep traditional loyalties-to his country, his regiment and his pals."
When I saw this I thought the book would be worth taking a look at. The book is written by John Jackson. The book was written in the early 1920s from a diary John kept throughout the war. John was living in Glasgow and working on the railway when the war started. He signed up for three years or the duration on the 8th September 1914. He joined the Queens Own Cameron Highlanders.
John Jackson's baptism of fire came at the battle of Loos in 1915. He fought at the battle of the Somme in 1916, and in Flanders in 1917. It was at Passchendaele in 1917 that he was awarded the Military Medal for bravery. He was a signaller and he kept the telephone wires between the HQ and the companies, working while under fire. In 1918 he was in the fighting during the German offensive. He took part in the breaking of the Hindenburg line, and marching into Germany after the armistice, liberating parts of Belgium "food, beer etc" on the way.
The book is not a great piece of literature. John Jackson writes in a plain matter of fact style. His admiration for his fellow soldiers, NCOs and officers stands out, as does his acceptance of the conditions in which he had to fight. What surprised me in the book was the amount of movement the troops made in and out of the front line and from one end of the Western Front to the other. One of the most interesting chapters is on the planning and training for the sea-borne attack at Ostend, which in fact never took place. His description of the training for "running up the wall" is very well written. John Jackson ended the war as a corporal with a MM. He was demobbed in 1919 and returned to Glasgow to work back on the railway. John Jackson was just an ordinary soldier but he did a very remarkable job.
I enjoyed the book. It is well worth the read. I would recommend it. And I helped The British Heart Foundation!
Keith Walker
Follow up on the Easter Rising talk
You may recall the photo on the left of the two ladies on board the Asgard which was bringing guns to Dublin from Germany.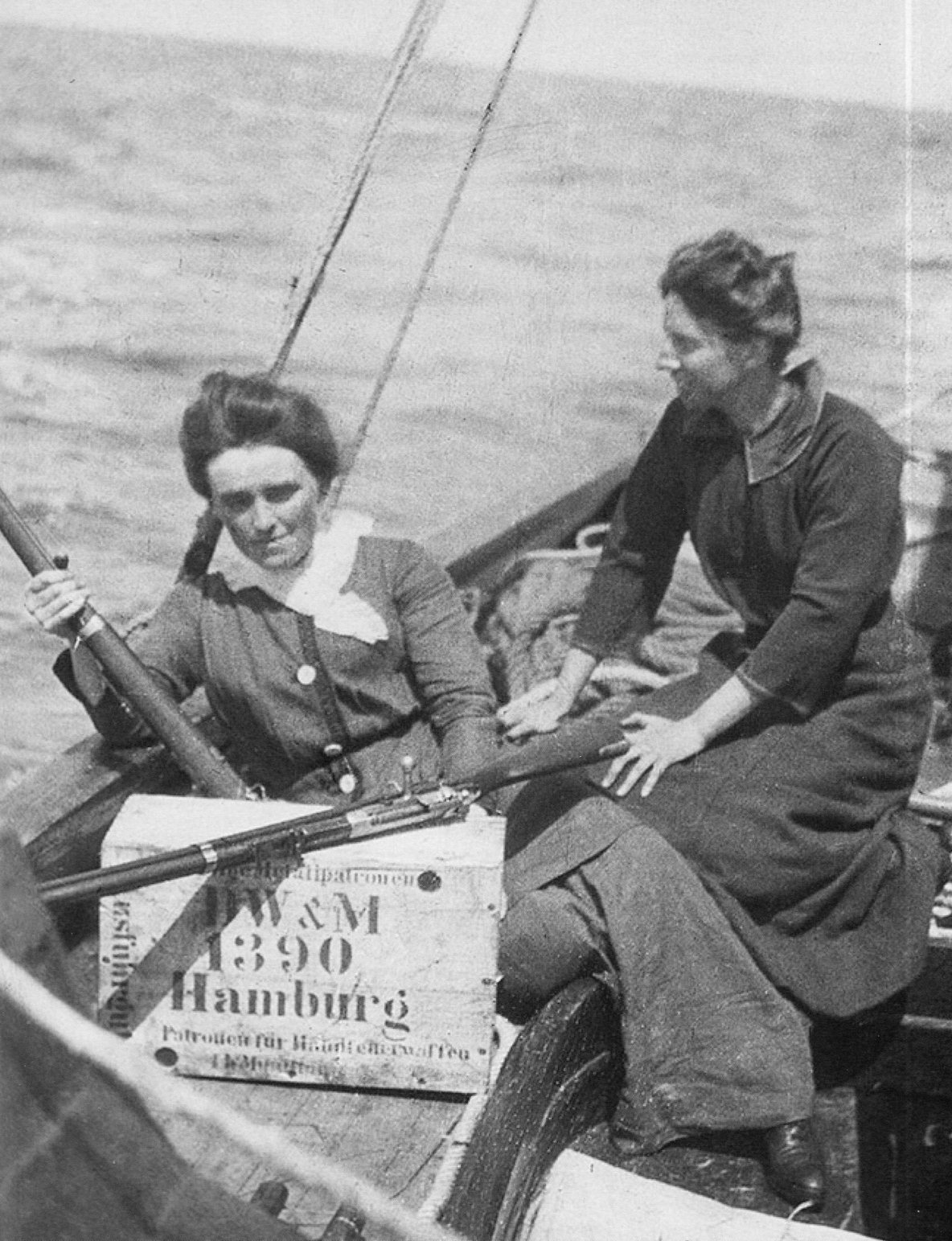 Well, the lady on the right, Hon Mary Ellen Spring-Rice, died in 1924 of TB in the North Wales Sanatorium. Such places for treating TB would of course typically have been in locations away from the general population to prevent the spread of the disease.
We have traced the location of the sanatorium through help from the Denbigh Historical Society who currently have an exhibition on Denbigh in WWI in the town museum. The institution was in the village of Llangwyfan near Denbigh, and still exists today as a residential care centre for people with various mental disabilities (see the photo below which is probably from the 1930s).
Mary Ellen Spring-Rice is buried in the graveyard at her family's former estates at Mount Trenchard, Foynes, County Limerick.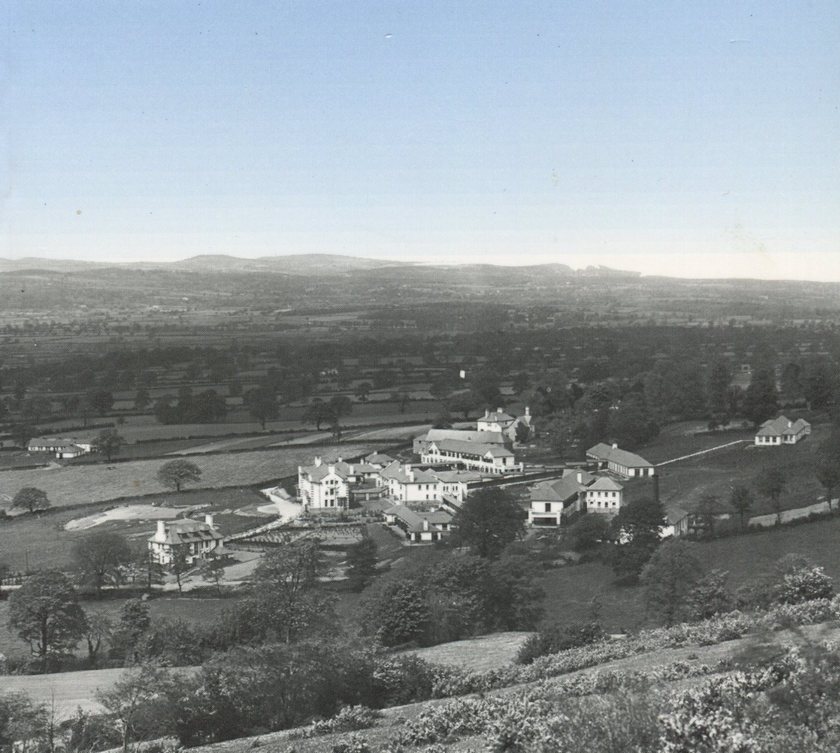 In the British Medical Journal 100 Years Ago
Caroline Adams
I have recently been investigating the British Medical Journal (BMJ) archive. Editions from 1914 – 1918 give an interesting angle on the war, its problems and its influence on people's thinking.
The military's medical problems were not, of course, confined to injuries. Articles relating to the military in the BMJ for September, 1916 include eye tests, malaria, lice, Weil's disease (a form of infectious jaundice often associated with rat infestation), trench fever, typhoid, paratyphoid, burns and cardiac problems. The discussions on eye tests and cardiac problems are a reminder that many of those who volunteered would have had little medical care previously.
There is also an interesting paper on 3 cases of bubonic plague in civilians. The infection was acquired in a Bristol factory which sorted rags. Conditions there were squalid, filthy and rat infested and it is likely that the infected rats had come from ships entering the port. An alternative possibility is also suggested, however: 'Deliberate inoculation of city rats by an enemy'. In time of war there is always an element of paranoia!