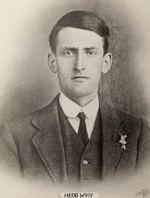 Ellis Humphrey Evans, known by his Bardic name Hedd Wyn [Blessed Peace], was born on the 13th January, 1887 at Trawsfynydd – now in the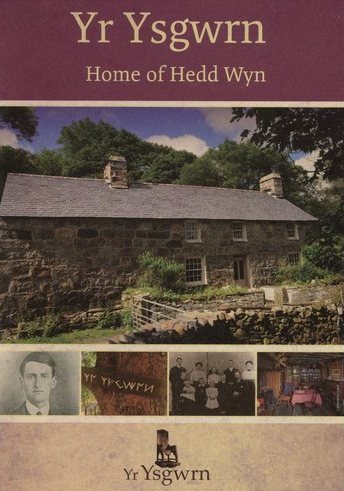 county of Gwynedd. He was the eldest of 11 children and the family earned their living through hill farming at a smallholding called Yr Ysgwrn that is now being renovated by Snowdonia National Park Authority (see the photo on the left).
At an early age he showed a talent for poetry and won his first Bardic Chair at the age of 20 at the Eisteddfod at Bala in 1907. His official schooling ended at the age of 14 and he worked as a shepherd on the family farm.
When the war broke out in 1914, Hedd Wyn did not enlist and worked on the farm until his younger brother, Robert, was called to join up. He offered to take his place and joined 15/RWF – the London Welsh at Litherland in February, 1917. Hedd Wyn wrote some of his most famous poems in the short time he was in the army. He submitted "Yr Arwr" [The Hero] for the National Eistedfodd of 1917 that would be held at Birkenhead that year. He signed it "Fleur de Lis".
He did not like army life very much and overstayed his leave at home – resulting in him being arrested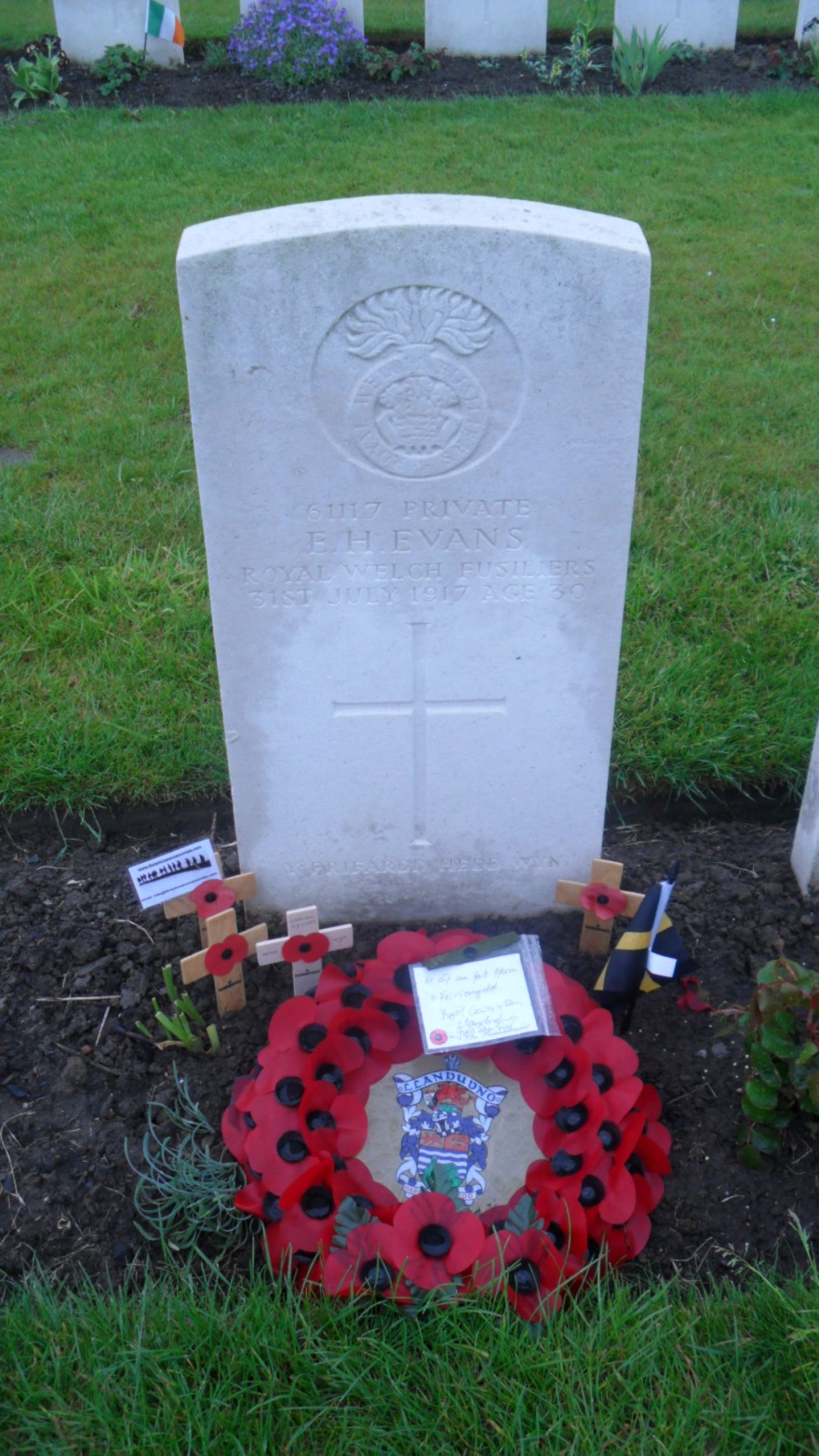 by the MP's as a deserter. Almost immediately he was sent to the Western Front in time to take part in the opening battle of Third Ypres.
The attack began on 31st July 1917 at 3:50 a.m. and heavy rain quickly turned the battlefield into a quagmire. The 15th Battalion captured Pilckem Ridge and then advanced towards the "Iron Cross" [Hagebos] stronghold, coming under heavy artillery and machine-gun fire. In a 1975 interview conducted by St. Fagans National History Museum, Simon Jones, a veteran of the Royal Welsh Fusiliers, recalled:
"We started over Canal Bank at Ypres, and he was killed half way across Pilckem. I've heard many say that they were with Hedd Wyn and this and that, well I was with him ... I saw him fall and I can say that it was a nosecap shell in his stomach that killed him. You could tell that ... He was going in front of me, and I saw him fall on his knees and grab two fistfuls of dirt ... He was dying, of course ... There were stretcher bearers coming up behind us, you see. There was nothing – well, you'd be breaking the rules if you went to help someone who was injured when you were in an attack."[2]
Alas, this is an age so mean
That everyman is made a Lord,
For all authority's absurd
When God himself fades from the scene.
As quick as God is shown the door
Out come the cannons and the sword:
Hate on hate on brother poured
And scored the deepest on the poor.
The harps that once could help our pain
Hang silent, to the willows pinned.
The cry of battle fills the wind
And blood of lads--it falls like rain.
Anne Pedley
*** Grave Ref: Plot II.F.11 - Artillery Wood CWGC
---
[2] With thanks to Louis Ceci for this translation - http://www.lgac.org/poetry/HeddWynPoems.html
The photos below are of a reconstruction of the bardic chair by a company called Drumlord Ltd, which specialises in computer-generated models. The level of detail is quite remarkable. They scanned the original chair and then produced the copy by a 3D printing process, showing the original craftman's work in detail. The original chair had been commissioned by a wealthy builder in Birkenhead, David Evans. The chair was the main prize for the successful poet. The original chair was created and designed by a Belgian refugee called Eugeen Vanfleteren.
Thanks to Drumlord Ltd for sending us these photos showing the fantastic detail which has been reproduced.