In memory of my beloved husband Hugh Rowlands D.S.O. M.C. of this town
2nd Lieutenant (Acting Captain) Hugh Rowlands DSO MC and Bar, London Regiment
Born on 29th September 1883, Hugh was educated at Beaumaris Primary School before the Grammar School. He entered the North Wales Training College (now part of the University of Bangor) to train as a teacher. In 1906 he married Jeanie Marian Williams (born Jane Marian Williams), also from this area; the marriage was registered in Bangor.
In 1891 the family lived at 35 Wexham Street: Elizabeth Rowlands, head of the household and Hugh's nain (grandmother) was age 70 and a Grocer; her son Hugh, age 36 was a Mason; her daughter in law, Elizabeth was 35; Hugh her grandson was 7, his younger brother John was 5, sister Margaret was 3 and Letitia 6 months.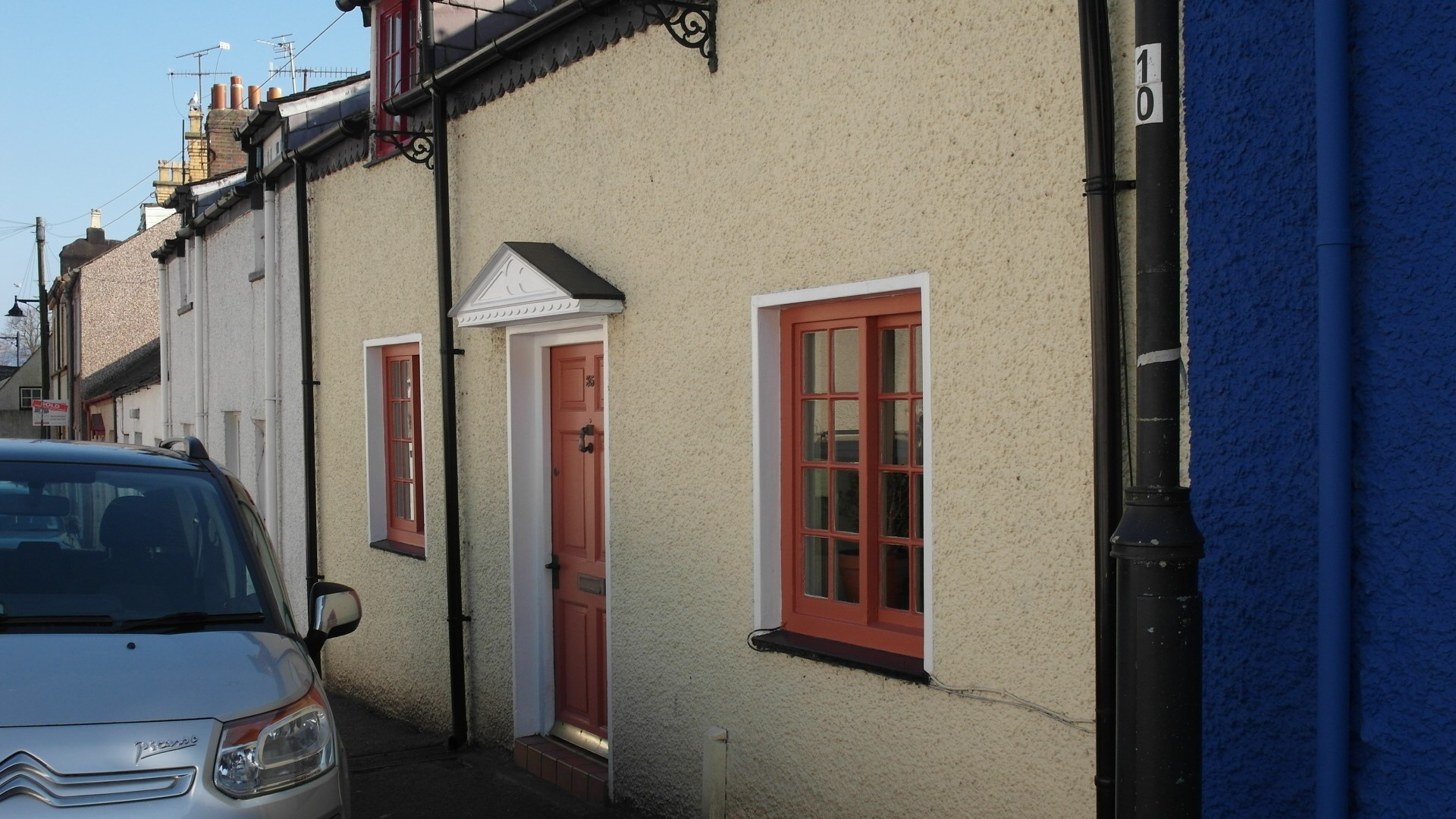 In 1899, there was a report in the North Wales Chronicle from: The Bangor School Board. - Pupil Teachers' Centre Classes. - Mr R. W. Jones, the head teacher, reported that the attendance at these classes had been fairly regular. He submitted a list showing the result of the examination as follows (the names being in order of merit): Hugh was a 2nd year Pupil Teacher in the Bangor School Board area. In the same report, Violet Connington was in her 1st year (sister of Ernest Victor Connington who fought with the Canadians in the Great War and first cousin to William Connington who fought with the Australians, died in October 1918 and was buried on Church Island, Menai Bridge).
In 1901, still at 35 Wexham Street, Elizabeth was head of the household, now age 80 and a Grocer; his father Hugh age 46 was a Stone Mason; his mother Elizabeth age 45 born Llaniestyn; Hugh age 17, was a pupil teacher; John 15, was a Joiner Apprentice; Margaret 13, Lettice 10 and William 5 were scholars; Griffith, was 3 years old.
In 1911 Hugh and Jeanie (as Jane Marian) lived in The Cottage, Llaniestyn, near Pwllheli: he was a Schoolmaster; she was born in Bangor. They had a visitor, Simon Jones, another Schoolmaster, born in Tremadoc. Others in Hugh's family were still at 35 Wexham Street: Elizabeth, now aged 55 and a widow had taken on the job of 'shopkeeper and dairy keeper'; John, now 25, was a Labourer in a Limestone Quarry; Margaret, age 23, was 'Teacher in a Council school'; Letitia, 20, helped with the dairy business; William, 15, also assisted in the dairy and Griffith, 13, was at school.
By 1914, at the age of 30, Hugh was Head Teacher at Llaniestyn County School on the Llŷn in Caernarfonshire. He was later Head of Capelulo School in Penmaenmawr, from which he resigned in 1938 on account of ill health after 'contact with the poison gas that had been used in the Great War'.
Hugh enlisted as Private 17139, 13th Battalion Royal Welsh Fusiliers on 7th November 1914, his address was Belle Vue, Llaniestyn, Pwllheli. He later applied for a commission in the Welsh Army Corps – the correspondence is held in the Archives of the University of Bangor.
On 29th August 1915 Hugh Rowlands wrote to Evan Davies, Town Clerk for Pwllheli, asking for a favour: I am sure you know most of the Commanding Officers of the Battalions in the North Wales brigade, and have influence with them. I should feel greatly indebted to you if you could recommend me to some of them. It is signed: Hugh Rowlands, Headmaster of the Llaniestyn Cl. School until last Oct. when I enlisted.
Dated 3rd September there is a letter from Evan Davies to O. W. Owen Esq., Welsh Army Corps, Victoria Street, London. He is passing on a copy of Hugh Rowlands' letter: I am sure he would make a good and reliable Officer. Will you kindly put forward his application in whatever Battalion you think his services would be appreciated?
On 4th September there is a response to Private Hugh Rowlands, 6th Platoon, 13th Battalion, R.W.F. Winnall Down Camp, Winchester, asking him to fill in the enclosed form.
Hugh's handwritten reply is dated: Oct. 19th '15 – I am very sorry I have not been able to send you my form sooner. We have had a change in the Command of the battalion a month ago, and since, have been on Salisbury Plan doing our firing. And he enclosed the form, duly completed. A copy of his application is also held, showing that his referee was 'John Davies, Clerk in Holy Orders' of 'Llaniestyn Rectory, Pwllheli, N. Wales'. The final sheet, a certificate of medical fitness was signed on October 1st, 1915.
On 1st December 1915, as a Lance Corporal he sailed for France – on 4th January 1916, he was granted a commission in the 3/7 RWF, a Territorial Battalion.
In The London Gazette of 12th January 1916: The Royal Welsh Fusiliers. The undermentioned to be Second Lieutenants:- . . . Private Hugh Rowlands, from the Royal Welsh Fusiliers, to be Second Lieutenant. Dated 4th January, 1916.
In November 1916, Hugh joined the London Regiment, along with 8 other RWF officers. He was with the 1/2nd Battalion London Regiment on the Western Front. From the Regimental History of the 2nd Londons – 18th March, 1917 Hugh Rowlands commanded fighting at Baurains. On April 11th he: . . . did extremely good work in getting his platoon forward, displaying great bravery and initiative (attack on Heniel).
And on 18th July 1917, a citation for a Military Cross: 2nd Lt. Hugh Rowlands, R. W. Fus., attd. Lond. R. - For conspicuous gallantry and devotion to duty. Accompanied by an N.C.O., he crawled over 100 yards in front of our lines and captured three enemy snipers from shell-holes. By this fine act he removed a very serious menace. He has consistently done fine work throughout.
On the 25th November 1917, Officer in Charge A Company: . . . was ably supported by Lt Rowlands, who, together with all available men from Battalion HQ, and with a plentiful supply of bombs, had been sent up by Lt Col Sneath at the psychological moment . . . Germans forced out of their support line . . . capture and held by 1/2 Londons (Bar to MC).
On 6th November 1918: commanding B Coy crossing the River Honnelle. . . . and only about 30 men were assembled on the far bank, Rowlands commanding. Completely isolated and subject to counter attacks and at one point the enemy appeared behind them. They called on the Londons to surrender, but . . . Capt Rowlands' reply to this was delivered at the point of the bayonet; and by his gallant action he routed the Germans and put them to flight. Unfortunately he was forced to retire, and got all his men (wounded included) back safely (DSO Gazetted 10.12.19).
The citation for the bar to his Military Cross appeared in The London Gazette of July 2nd 1918 (a 'bar' is awarded when someone has won the Military Cross for a second or subsequent time): Lt. Hugh Rowlands, M.C., Lond. R. - For conspicuous gallantry and devotion to duty. Hearing that there were three wounded men in front of the line, he went out with another officer and three men and succeeded in bringing them in. He captured three enemy machine guns, though under fire from the enemy and our own protective barrage. Note in the margin: Nr. Moeuvres 15.11.17
He was given both the Military Cross and bar in a ceremony on 20th April 1918.
By the end of the war he was a Captain and company commander with the 1/2nd London Regiment; he had been Mentioned in Despatches no less than 8 times and awarded the Distinguished Service Order, Military Cross and bar.
The citation for his Distinguished Service Order was listed in The London Gazette of 10th December 1919: Awarded the Distinguished Order - Lt., (A./Capt.) Hugh Rowlands, M.C., 2nd Bn., Lon. R. At the Bois de Beaufort, near Angreau, on 6th November, 1918, for determined courage and leadership. Having lost all his platoon commanders and being held up by heavy machine-gun fire, he reorganised his company and the remnants of another company and got his force across a swollen river up to within 500 yards of the first objective, under very heavy fire. Though surrounded on three sides by the enemy, he eventually succeeded in fighting his way back across the river, bringing back with him all his wounded.
After all this gallantry, he returned to his former post at the school after the war, and had a short entry in Who's Who in Wales 1st edition of 1921, including: DSO, MC & bar, Served four years with the colours. He seems to have applied for his 1914-15 medals in 1924 from Belle Vue, Llaniestyn, Pwllheli. By 1939 he was resident with wife at Manora, Beaumaris, they were described as a Schoolmaster (Retired) and Housewife respectively in the 1939 Register.
Records confirm that Hugh Rowlands died at the age of 56, on May 16th 1940. His profession was given as 'Elementary School Master (retired)' the cause of death was '(a) Myo-carditis (b) Chronic Bronchitis'. His brother, G Rowlands (Griffith) of 42 Castle Street in Beaumaris reported the death. Hugh's address was Manora, Penmon Road, Llanfaes, Beaumaris, Anglesey. Jeannie Marian Rowlands died in 1973, her death also registered in Anglesey.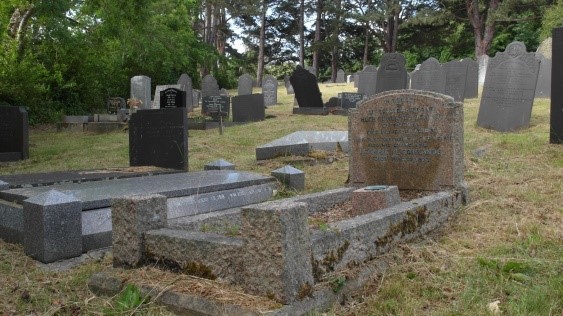 With thanks to Dave Gallichan who told me of this grave; Clive Hughes and Stephanie Dummler for permission to quote their research; photo of 35 Wexham Street and headstone courtesy B Geoghegan; researched and compiled by Bridget Geoghegan
Memorials
His headstone in Beaumaris Cemetery reads: In memory of my beloved husband Hugh Rowlands D.S.O. M.C. of this town, died May 16, 1940, aged 56. The path of glory leads but to the grave. Also his loving wife Jeannie M. Rowlands. Died Aug. 28, 1973.
He is not an official war casualty.