The Dragon's Voice
Welcome to the Spring issue. In this issue we have more from Bridget Geoghegan on her researches on local memorials, this time on the church and churchyard of St Seiriol at Penmon on Anglesey, and a full review of the new book of the diary of Captain Noël Drury and his experiences in four WWI theatres.
Book Review
The First World War Diary of Noël Drury
6th Royal Dublin Fusiliers
Gallipoli, Salonika, Palestine and the Western Front
Edited by Richard S Grayson
Army Records Society
Boydell Press, 2022
The Army Records Society produces an annual volume of the papers of, usually, a soldier who is well-known and which is edited by one of their esteemed academic historians, though sometimes the topic is a bit more wide-ranging than one person's papers. This particular volume has been eagerly awaited for rather longer than intended, due to the Covid pandemic and the consequent suspension of publishing operations. The editor of the present volume is the professor of 20th century history at Goldsmiths College, University of London.
The story of Irish soldiers in WWI is one that has been hidden until comparatively recently, especially the history of the Southern Irish soldiers. In fact, 200,000 soldiers from the island of Ireland volunteered for service with Irish regiments. The late Professor Keith Jeffrey estimated that a further 50,000 served with other British army regiments and with the Canadians, Australians, Americans, New Zealanders and other Entente armies. At the time of Noël Drury's death in 1975, the issue of there having been soldiers from what is now the Irish Republic serving in WWI was ignored by Irish officialdom, and unknown by the general public. The memory was kept alive by the families of those who served, and those in the Irish Defence Force with an interest in their own history.
The approach of the centenary of WWI, and Northern Ireland Peace Process, saw a new interest in WWI, not least as an example of Irishmen, and women, from all over the island working together. Our WFA colleagues in the Republic have worked hard to raise awareness of this aspect of Irish and British history. All this has led to a plethora of books on Ireland's role in WWI, including ones on key figures with Irish connections, and those who are less well known. (Kitchener and Gough are two of the well-known ones). So, the "forgotten" diaries of a Dubliner who served in a regiment that has not existed for 100 years have now seen the light of day, some 45 years after they were deposited in the National Army Museum. That they have now done so is due in no small measure to Dr Tim Bowman of the University of Kent, a noted expert on the 36th (Ulster) Division.
A word on the three Irish divisions in WWI is perhaps called for. The Division number of the Irish Divisions indicates their political background, in that the 10th was neutral and was formed first, as it was least trouble. The 16th was Redmond's Irish nationalist volunteers, and the 36th was the Ulster Division, the core of which was Carson's protestant militia, though not forgetting that there was a substantial contribution from the members of the Catholic community in the North.
I discussed with the historian Stephen Sandford, who wrote a history of the 10th (Irish) Division, that the division was rather kicked around the globe by the powers that existed at the time. Stephen said that indeed they were treated as being disposable, but for the average soldier the odds of him surviving the war were in fact better in the 10th than in the 16th or 36th.
Noël Drury (1884-1975) was from a middle-class Dublin Protestant family and served most of the First World War as an officer in the 6th Royal Dublin Fusiliers ("RDF") in the 10th (Irish) Division. The 10th Irish division was the first of Ireland's wartime volunteer formations to be posted overseas, arriving at Gallipoli in August 1915 in the Suvla Bay landings. Drury and his battalion experienced several key phases of the Gallipoli campaign before being redeployed to Salonika in October 1915 (in fact into the mountains, while still being issued only with tropical kit). Drury was away from the battalion for a year in 1916-1917 suffering from malaria, but re-joined in Palestine towards the end of 1917. From there, his battalion was sent to the Western Front in the summer of 1918 to take part in the Hundred Days Offensive. Drury's diaries describe training, daily life, contrasting theatres of war, and show what it meant to be an Irish officer in the British army. He was also a keen motorcyclist in his youth and took part in the Isle of Man TT races before WWI, and car races after the war. His younger brother Kenneth was a doctor who served in the army from August 1914 throughout the whole war, winning an MC in 1916 and finishing as a major. Noël Drury's diaries were donated by his family to the National Army Museum in 1976, after his death.
For all his genuine Irish credentials, Drury had been educated at the public school of Mill Hill in North London, which was founded to take non-conformist pupils. Thus, it was unlike most public schools which only took either Anglican or Catholic pupils, as the case may be. The Drurys were Presbyterians. So, his writing is that of an English public schoolboy – who else would use the word "scrimshanking"? It means a shirker, by the way. He is therefore in the same category as Max Staniforth, who was with the 16th Irish Division and whose letters were also edited by Professor Grayson, ie they were both from an Anglo-Irish background. This is to the detriment of neither of them, as both authors write lucidly.
The book contains some photos of where Drury was during the war, of his fellow officers and of the man himself. It also has some wonderful words of the era and army slang, eg the Connaught Rangers were referred to as the "common dangers".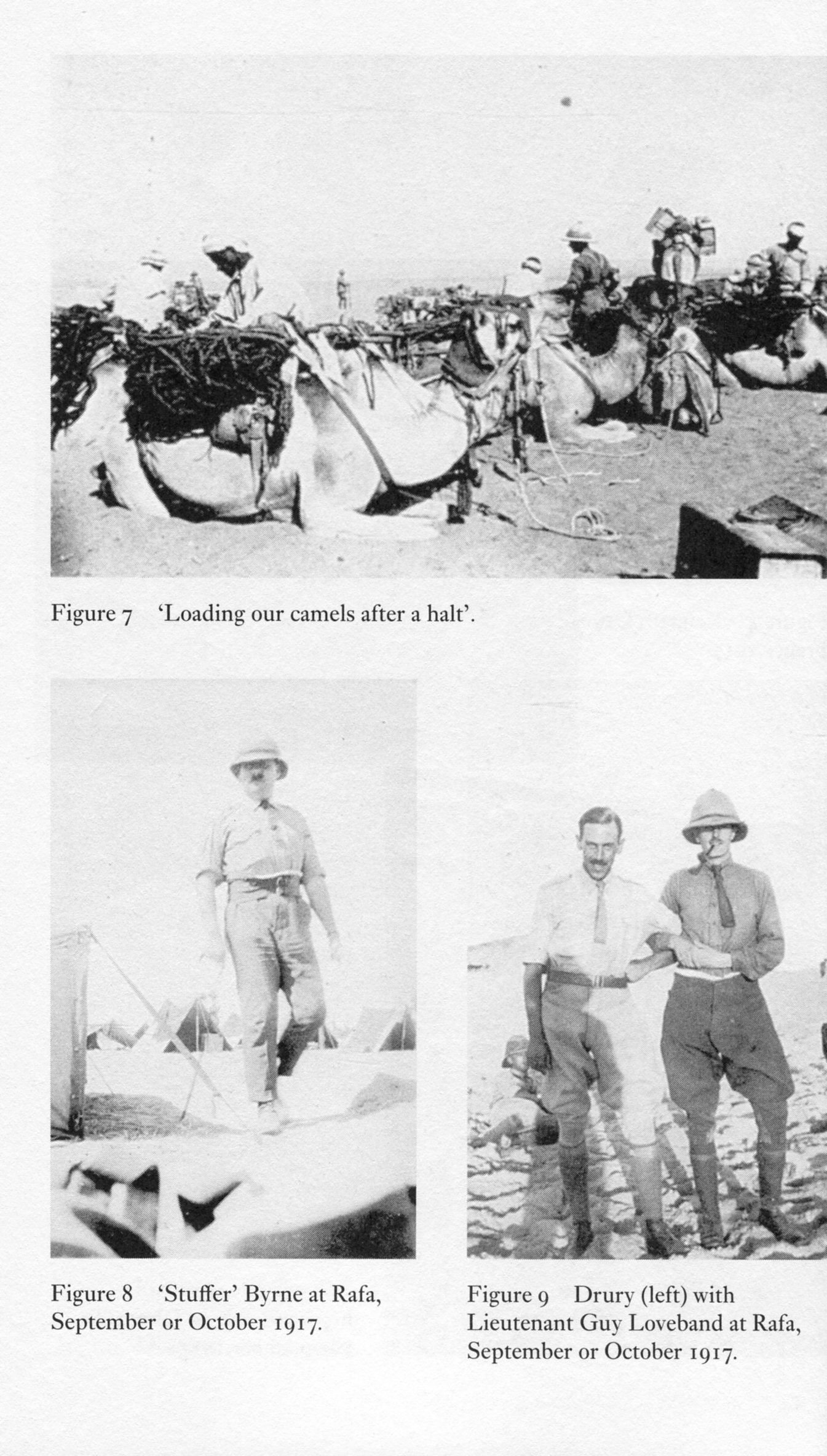 The 10th Irish, or at least it component parts, ended up in four different theatres in WWI. After initial training, they were sent to Gallipoli via Gibraltar, Malta, Egypt and the Greek islands. The public schoolboy, trained in the classics, was fascinated to see some of the locations. Drury and his fellow officers tried to buy melons using Attic Greek which greatly amused the locals (as would someone in the UK trying to buy groceries using Anglo-Saxon). The voyages were not terribly pleasant in the warmer climates, especially at night when the portholes had to be kept shut for fear of the lights giving the ship's position away to U-boats.
The arrival at Suvla Bay was to be a foretaste of the chaos of the Gallipoli campaign. The troops landed without orders and without maps. Drury is critical of the general staff for their lack of organisation. Indeed, anyone who thinks that the Gallipoli campaign could have been saved should read the first-hand accounts of people like Noël Drury.
His first experience of major action was an advance from Hill 50 towards Ali Bey Chesme. He writes "The firing was worse than I imagined it would be and I felt very scared", with snipers hidden in trees being a particular problem. The attack failed and Drury attributed that to
"the failure by the staff to work out any proper scheme at the beginning while there was a chance of our getting there without much opposition" and "the extraordinarily bad behaviour of the 11th (Northern) Divn troops and some of the 53rd".
The 6th Royal Dublin Fusiliers lost 11 officers and 259 other ranks, with 6 of the officers being killed, which required some reorganisation of the battalion. A subsequent attack on "KTS" ridge and a counter attack by the Turks saw more casualties. Drury was appointed adjutant which would give him greater insight into liaison between his unit and both 33rd Brigade and the 10th (Irish) Divn.
My personal interest is in the next phase of the diaries which deal with the move to Salonika on 10th October 1915. We were there a few years ago with Alan Wakefield and the Salonika Campaign Society. In Salonika, the 10th (Irish) were there to support the French in an attempt to protect Serbia from Bulgarian aggression. Drury was delighted to see Mount Olympus which had such significance to the ancient Greeks. The 6th RDF were sent north from Salonika (Thessaloniki) in November to Kosturino, a ridge high in the mountains. This is one heck of a climb to get up there today in good weather, never mind in December 1915 while carrying a lot of kit.
"It is impossible to get warm, everything is frozen solid. There were 42 degrees of frost last night – ten degrees below zero [= -23C]. We had an enormous sick parade this morning, nearly 150 men reporting. There were many bad cases of frostbite in hands and feet and ears."
The 6th RDF were in reserve when the Bulgarians overran elements of the 10th (Irish) Divn holding the ridge on 6th December. They were covering the retreat of the French on 8th December, and saw heavy fighting. There is a certain lack of amusement on the part of Drury at the tardy French withdrawal, taking goods and animals removed from the civilian Serb population. The whole force was withdrawn to Doiran, just inside the then Serbian frontier, and then back to Salonika where they helped to construct the defensive "birdcage" line. Drury refers to his delight in seeing storks and wild tortoises, with which I heartily concur – they are definitely still there today. He also records the shooting down of a Zeppelin.
The 6th RDF had been reinforced by elements of the Norfolk regiment who apparently had a rather snotty attitude about being attached to an Irish regiment which, Drury points out, was old and prestigious having been first raised in 1641.
By May 1916, the allied forces were being extended north to Lake Doiran and the Struma valley. The heat at this time of year was oppressive. This area was subject to malaria (which has been eradicated since) and Drury did indeed contract that disease. He was eventually evacuated back to the UK for treatment for malaria and corneal ulcers. He was not back with the 6th RDF for a year.
He records the effects of the fire which destroyed much of old Salonika on 21 August 1917. The British soldiers and sailors helped the locals to evacuate whereas, according to Drury, the French and Italians got drunk on stolen wine.
In September 1917, the 10th (Irish) Divn were sent to Egypt and then to Palestine. He has a wonderful mention from his classical studies of Herodotus visiting the pyramids and describing them as being "very old" (sometime around 450BC).
The Palestine campaign was to protect the Suez Canal from the Ottoman forces which controlled the Middle East, as the canal was the gateway to the British colonies in the Far East. The 6th RDF saw little action in the first four months. They were in reserve for the Battle of Beersheba in October 1917, and were then holding positions round Gaza in early November. They did not take part in the attack on Jerusalem but had to protect the position from a possible counter attack, and spent "a miserable Christmas Day with chattering teeth and aching bodies". Jerusalem is in the Judean Hills. He tells of later engaging a local guide to take him and his friend round the holy sites of Jerusalem.
His description of the fighting in Palestine is very much of an open country campaign, with the added problems of running ahead of your supplies, and co-ordination with other units, or even finding the other units.
In July 1918, the units of the 10th (Irish) were transferred to France. The division was "Indianised", and stayed in Palestine but without the "Irish" designation.
In France, the 6th RDF was part of 198th Brigade in the 66th (2nd East Lancashire) Divn. Drury was in hospital for much of August with a recurrence of eye problems. He re-joined the 6th RDF on 16th September 1918, some 40 miles west of Arras. The fighting was very much a war of movement and often the heavy artillery, at least, could not keep up. So, the 6th RDF were regularly on the move, sleeping where they could in the ruins of buildings. On 7th and 8th October, the battalion was involved in fighting round Le Catelet, about 15 miles south of Cambrai. Drury noted "The enemy are now driven into open country and those of us who have been accustomed to open fighting feel much more at home than in the trenches."
They were also involved in the attack on Le Cateau on the 17th and 18th October, along with the 2nd RDF who had fought there in August 1914. The war had now become one of pursuit, so there were no major engagements.
When news of the armistice came, Drury could scarcely believe it, and as for the men "they just stared at me and showed no enthusiasm at all……..They all had the look of hounds whipped off just as they were about to kill".
The final location of the 6th RDF was the Belgian town of Jemelle. Bizarrely, he discovered in Hastiere that the Germans had sold the locals a supply of Union Jacks with which to welcome the British! Drury secured home leave in January 1919. However, he found his brother Jack and sister-in-law ill with the Spanish flu. (Jack seems to have run the family business whilst his brothers were at war). When Drury was in London returning to Belgium, he received word of a deterioration in their condition. He was granted leave to return to Dublin but arrived after Jack had died. He returned to London and explained the situation to the War Office which gave him further leave. He was demobilised on 11th March 1919, without re-joining his battalion. The final entry is his diary reads "Doffed uniform and turned civilian again".
The family paper making business seems to have run into financial difficulties in 1926 and closed. What he did for employment after that is not known. He died on 5th December 1975 at his home, in Foxrock, perhaps the poshest part of Dublin. He never married and shared his house in later years with a cousin, Winifred Drury, who seems to have been the person who donated Noël Drury's diaries to the National Army Museum (or indeed we should say Captain Drury as he was known). Thanks to her and the Army Records Society, we have this first- hand account of the four theatres in WWI in which an Irish battalion was involved.
The church and churchyard of St Seiriol, Penmon (Anglesey)
Bridget Geoghegan
Postcode LL58 8RW. By bus: bus stop and shelter at the bottom of the hill to Penmon Village; about 1 mile walk by road to the church (not up hill), keeping the sea on your right.
By car: there is space to park close to the churchyard; this is privately owned land; no charge for parking to visit the church or churchyard, but there is a charge for parking here to walk elsewhere, or to continue driving down to the lighthouse.
This was compiled from the Cymdeithas Hanes Teuluoedd - Gwynedd Family History Society book of Memorial Inscriptions; the number following each entry is their reference.
Inside the church: enter the church by stone steps adjacent to the Monastery refectory building, through the gate, follow the gravel path; house straight ahead, church porch on right.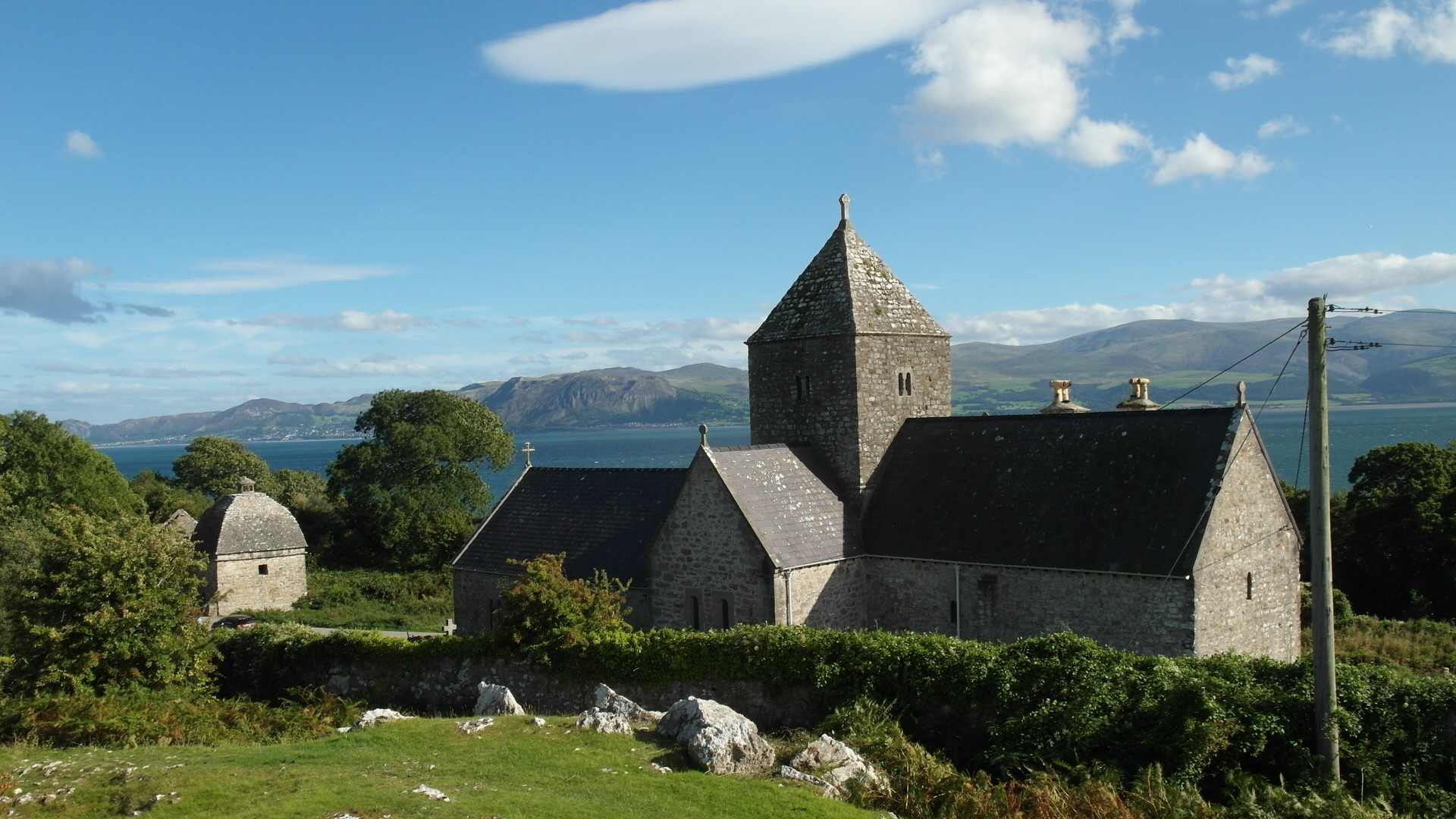 St Seiriol
Inside the Church, brass plaque in the nave
1 - In Memory of Bertram Lester Holme M.A. Lieutenant Royal Welsh Fusiliers, served in Gallipoli took part in the evacuation of Suvla and Helles, died in Mesopotamia April 25th 1916. From wounds received at Sanna-Y-Yat April 9th aged 27 years.
Bertram Lester Holme; grandson of Canon Thomas Major Lester (founder of Kirkdale Industrial Ragged Schools, Liverpool); Bertram born at Aughton near Ormskirk; educated Marlborough College and Queens' College, Cambridge; worked as Assistant Master at College School Liverpool, then Private Tutor to son of Admiral of Russian Black Sea Fleet; Royal Welsh Fusiliers 12th Battalion, served in Gallipoli, attached 8th Bn in Mesopotamia (Iraq); shot and wounded whilst bringing in a fellow soldier, died 10 days later, 25th April 1916, age 27; buried Amara War Cemetery Basra Iraq; parents latterly lived in Penmon.
CWGC: Bertram Lester Holme - Royal Welsh Fusiliers 12th Bn. Lieutenant – Died 25.04.1916 - Age 27 – Buried Amara War Cemetery - Son of Geoffrey Cosset Holme and Jessie Holme, of "Bryn Afon," Penmon, Beaumaris, Anglesey, formerly of Angerton, Ormskirk, Lancs.
Inside the Church, brass plaque on the side of the organ
2 - This organ was renovated in May 1963, the cost being borne by Mrs. Donald Cameron, a member of this Church, in memory of her brother, Philip Henry Baker R.F.C.
Philip Henry Baker, commissioned into the Royal Flying Corps in October 1916 is later recorded as having an accident; possibly fire and probably in an aircraft before take-off. He survived the war.
Inside the Church, small framed commemoration to Penmon Scouts
3 - First Penmon Troop – Scoutmasters: Rev. Pugh, Rev. W. R. Williams, Rev. E. O. Evans – A.S.M.: R. Roberts – Scout E. Jones R.A.F. - Died in Burma – Scout J. Roberts – Died in France
John Edward Jones lived at Coedwig Terrace, Penmon; attended Beaumaris Grammar School; Leading Aircraftman Royal Air Force Volunteer Reserve; died in the Far East - possibly of disease while prisoner of war, on Saturday 9th June 1945 age 29; buried in Ambon War Cemetery Indonesia; commemorated on family headstone in Capel Ty Rhys new graveyard, Llangoed.
The most likely match for 'Scout J. Roberts' is John Roberts who died in Italy – see below
The churchyard: enter the churchyard through the gate by the car park; in the churchyard, turn left up the grass path towards the steps leading through the high stone wall; 4th row on left, next to the path (polished black granite headstone)
4 - Also remembering Margaret's parents, Basil Gerald Roland Tennent, Sgt. R.A.F. died a Jap. P.O.W. 1945 with no known grave and his wife Mary Tennent. Died 1972.
Basil Gerald Tennent; born Bristol, brought up in Newcastle; career serviceman, had joined the RAF at age 15; served in Singapore where he and his family lived; all wives and children were evacuated February 1942 as the Japanese invaded, the men became a Prisoners of War, were marched to a non-existent camp, all died.
CWGC: Basil Gerald Roland Tennent – Royal Air Force Sergeant 508150 - Died 21.07.1945 - Age 35 - Husband of Mary Tennent, of Hendon, Middlesex – Commemorated Singapore Memorial
Up the steps and through the gap in the wall, double back to 1st row, count 5 headstones on your left from steps (slate headstone with kerb)
5 - Er cof annwyl am Owen Lewis priod Kate Lewis Caim, Penmon a fu farw yn Alexandria yn y Rhyfel Mawr, Hydref 1915 yn 39 mlwydd oed. Hefyd HUGH, eu nai a fu farw Hydref 29 1935 yn 18 mlwydd oed. . . . Hefyd eu merch LIZZIE CATHERINE a fu farw Mawrth 4 1939 yn 23 mlwydd oed. Hefyd y dywededig KATE LEWIS a fu farw Mehefin 12 1940 yn 62 mlwydd oed. 'Gwynfydedig yw y meirw sydd yn marw yn ar Arglwydd'.
. . . (In loving memory of Owen Lewis, husband of Kate Lewis of Caim, Penmon who died in Alexandria during the Great War, October 1915 at the age of 39. Also Hugh, his nephew who died October 29 1935 at the age of 18. . . . Also Lizzie his daughter who died March 4 1939 at the age of 23. Also the above named Kate Lewis who died June 12 1940, at the age of 62.) (B066)
Owen Lewis of Caim, Penmon; a Quarryman in the Penmon Limestone Quarries; probably a militia man, volunteered for war service; Royal Welsh Fusiliers 1st/6th Battalion (Caernarvonshire & Anglesey); sent to training camp in Northamptonshire; sailed from UK on 14th July 1915, from the Greek island of Mudros on 8th August; lived and fought under atrocious conditions at Gallipoli, Turkey; taken by ship from Gallipoli to General Hospital Cairo, Egypt; died of disease (probably dysentery) 31st October 1915.
CWGC: O Lewis - Private 3413 Royal Welsh Fusiliers C Coy, 1st/6th Bn - Died 31.10.1915 - Age 39 - Buried Alexandria (Chatby) Military & War Memorial Cemetery
2nd row, 6th upright headstone from the path (slate headstone with slate kerb)
6 - Er serchog gof am Richard Owen Penfron, Penmon a fu farw Chwe. 28 1922 yn 69 mlwydd oed. Cwsg yn dawel weithiwr diwyd yn y beddrod ronyn bach; Hyfryd eto, wedi huno, I gadarn nerth ail godi'n iach. Hefyd Catherine Owen ei annwyl briod a fu farw Ebrill 22 1934 yn 85 mlwydd oed. Hefyd am eu nai Gnr Edward Owen a collodd ei fwyd wrth wasanaethau ei wlad ar y mor Meh. 6 1942 yn 31 mlwydd oed. "Dros wlad ei dadau yn yr ymgurch fawr" (In loving memory of Richard Owen Penfron, Penmon who died February 28 1922 in his 69th year. . . . Also Catherine Owen, his deat wife who died April 22 1934 at the age of 85. Also their nephew Gnr Edward Owen who lost his life in the service of his country, at sea June 6 1942, age 31. "For the land of his fathers, in the great campaign") (B057)
Edward Owen, a Road Stone Quarryman, lived in Pen y Fron Terrace, Penmon; served in the Royal Artillery Maritime Regiment; probably a DEMS Gunner (Defensively Equipped Merchant Ships) - on a convoy ship to transport people and materials; Mentioned in Despatches for outstanding service; killed on active service; buried at sea. (Note, dates as transcribed)
CWGC: Edward Owen – Gunner 3717710 Royal Artillery 1/1 Maritime Regt. - Died 06.07.1942 - Age 30 - Mentioned in Despatches - Nephew and adopted son of Anne Jane Owen, of Penmon, Anglesey - Commemorated Portsmouth Naval Memorial, Hampshire
3rd row back, 3rd upright slate headstone from path (slate headstone with slate kerb, poor condition)
7 - Er serchog goffadwriaeth am John Henry annwyl fab Evan a Mary Parry 3 Coedwig Terrace, Penmon a fu farw Mehefin 11eg 1918 yn 23 mlwydd oed. Un ddwyll fel ffrynd ydoedd A rhayn aur seion oedd. Hefyd eu chwaer Molly Parry 1897 – 1962 "Gwaith a gorffwys bellach wedi mynd yn un".Un ddwyll fel ffrynd ydoedd A rhayn aur seion oedd. (In loving memory of John Henry, dear son of Evan and Mary Parry, 3 Coedwig Terrace, Penmon, who died June 11th 1918, age 23.) (B047)
John Henry Parry of Coedwig Terrace, Penmon; worked as a Quarryman in the Penmon Limestone Quarries; both he and Henry Pritchard (see below) were given copies of the Bible from the congregation of Capel Ty Rhys; both men had a poem by Gwilym Seiriol published in the local paper, mourning their death; John Henry had clearly been a great hymn singer; volunteered in 1914, health broken by military training, discharged on grounds of poor health (TB), given a Silver War Badge May 1916; died at home 11th June 1918 age 23; buried St Seiriol Churchyard, Penmon with his sister, Molly. (CWGC burial; private headstone).
CWGC: J H Parry - Private 15300 Royal Welsh Fusiliers 10th Bn. - Died 11.06.1918 - Cemetery: Penmon (St. Seiriol) Churchyard
6th row, next to the path (low slate headstone with double size kerb, white chippings & flower pot)
8a - In Loving Memory of Elizabeth Wife of Henry Roberts, Tyn-Lon, Llanfaes, Died Nov. 18. 1933, Aged 42 years. Also, their daughters Ada Muriel, and wife of Thomas Gilford, Died Dec. 12. 1936, Aged 18 years. Eirwen, died Nov. 23. 1921, Aged 1 month. Also, their sons P.T.E. Glyn & Husband of Doreen Roberts, who fell in action – Alamein, October 24, 1942, Aged 23 years. . . . (B025)
Glyn (Glynne) Roberts was brought up in Tyn Lon Cottages, Llanfaes; worked as a Labourer in the Limestone Quarries (his father was a Winch Driver) served in the Royal Field Artillery; killed in action, in Egypt; married to Doreen; brother of John Roberts.
CWGC: Glyn Roberts - 111 Field Rgt. Royal Artillery Gunner 957981 - Died 24.10.1942 - Age 23 - Buried El Alamein War Cemetery
8b - Also, their sons . . P.T.E. John who fell in action – Italy, September 13, 1944, Aged 21 years.
John Roberts lived at Tyn Lon Cottages, Llanfaes; probably a Scout (see above); 6th Battalion York & Lancashire Regiment; killed in action; brother of Glyn Roberts.
CWGC: John Roberts - Private 4209596 6th Bn. York and Lancaster Regiment – Died 13.09.1944 – Age 21 - Cemetery: Coriano Ridge War Cemetery Italy - Son of Harry and Buddug Roberts, of Beaumaris, Anglesey
9th row, many unmarked graves, middle of 3 upright headstones near the wall (marble headstone and kerb)
9 - In loving memory of Dr. John W. Rowlands of Bodorgan who died August 26th 1892 aged 28 years. Also Rice E. Rowlands of Plas Newydd, brother of the above, who died on the 7th Sep 1924 as a result of service as an officer in H. M. Army from 1915 to 1919 aged 44 years. (B015)
Rice Edwin Rowlands was brought up in a farming family at Plas Newydd Farm, Llangoed; he was 'in business' and had worked in Liverpool, London and Paris before the war; served in the Royal Army Service Corps in France, Algeria and Tunisia; demobbed on 17th June 1920; returned to work in Cairo (Egypt) until his health failed; buried St Seiriol Churchyard, Penmon (private burial).
Not an official War Casualty, no CWGC entry or War Memorial entry
Next row, 2 headstones in one plot, with a low railing (slate headstone, fuchsia in roundel)
10 - Er serchog coffadwraieth am Mary, annwyl ferch Wm. ac Elizabeth Pritchard, Pilot, Penmon, yr hon a fu farw Tachwedd 30ain, 1895. 10 mlwydd oed. . . . Hefyd am William Owen yr hwn a fu farw Chwefror 24ain 1888, yn 9 mis oed. Hefyd am Willie, yr hwn a fu farw Tachwedd 10ed 1917, yn 22 mlwydd oed. . . . Hefyd am, Lieut. Henry Pritchard yr hwn a gwympod ar faes y gwaed yn Ffrainc Ebrill 7ed 1918 yn 28 mlwydd oed. (In loving memory of Mary, dear daughter of William and Elizabeth Pritchard of Pilot, Penmon, she died November 30th 1895, 10 years old. Also of William Owen died February 24th 1888, 9 months old. Also of Willie who died November 19th 1917, 22 years old. Also of Lieutenant Henry Pritchard, fell on the field of blood in France April 7th 1918, 28 years old.) (B007)
Henry Pritchard of Pilot, Trwyn Du, Penmon (now Pilot House Cafe); son of William Pritchard, Pilot and Lifeboat Coxswain; educated Penmon School, Beaumaris Grammar School; worked for Trinity House as Light Keeper; enlisted in RWF 16th Battalion as a Private; commissioned November 1917, RWF; attached Royal Naval Division, Hood Battalion (sailors in trenches); killed while moving up to relieve the Bedfordshires at the front line 7th April 1918 age 28 (the only death in his Battalion recorded that day).
CWGC: Henry Pritchard, Henry - Second Lieutenant Royal Welsh Fusiliers 16th Bn. attd. Hood Bn. R.N. Div. Royal Naval Volunteer Reserve – Died 07.04.1918 - Commemorated Pozières Memorial
This article was researched and compiled by Bridget Geoghegan to the memory of John Reilly, RSM 4th Hussars at the Battle of Balaclava (Charge of the Light Brigade); Lt 8th Hussars at the Battle of Gwalior; killed in action 21st June 1858.