"The Poet of the Blackbirds"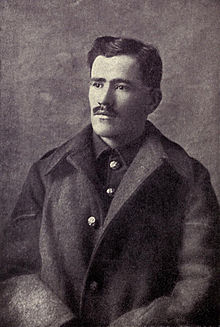 Francis Edward Ledwidge was born on the 19th August, 1887, at Slane, County Meath. Like Hedd Wyn, he came from a large family and was the eighth of nine children. Before the death of his father, the family farmed a small bit of land but afterwards life was extremely poverty-stricken. Despite being poor, Ledwidge's mother insisted that her children get the best education possible. Francis Ledwidge left school at thirteen but was a voracious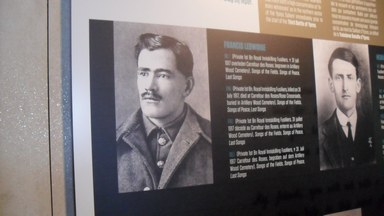 reader and continued his education by reading at home. The need to earn money meant that he took any job he could get and, ironically, as we shall see later, started his working life working on the roads.
A series of menial jobs followed and Francis Ledwidge quickly became a spokesman for the rights of workers. At the same time, he became interested in the Nationalistic Movement to unite all of Ireland under one flag and supported Sinn Fein. He became secretary of the Meath Labour Union and became a prominent trade union activist, organising and taking part in several strikes.
Loyalties were divided in Ireland upon the outbreak of war and many men refused to fight for what they saw as their British oppressors. Ledwidge took the view that he would support Redmond's call to arms for Irishmen to join the Allied cause.
Throughout the time that these historic events occurred, Ledwidge wrote poetry and it was working as a farm labourer that he came to the attention of Lord Dunsany who allowed him to use the library at Dunsany Castle to read and write his poetry. It was through Dunsany's patronage that Ledwidge's first book of poems was published.
Ledwidge enlisted on the 14th October, 1914 and joined Lord Dunsany's regiment the 5th Royal Inniskillings Fusiliers – part of the 10th [Irish] Division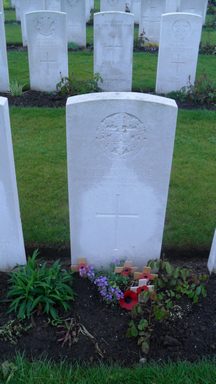 that would land at Gallipoli in August 1915. He later saw service in Salonika where he injured his back.
This injury was severe enough for him to have to recuperate in hospital in Alexandria, Egypt and for a short while at a hospital in Manchester. He was unable to take home leave due to the 1916 Irish Uprising but eventually he did manage one last visit home before returning to war.
He was sent out to the Western Front in January, 1917, where he continued to write poetry and to send his work back to Lord Dunsany. Ironically, it was while he was with a work party mending a road that, during a break for tea, he was killed, alongside five others, when a shell made a direct hit on the group.
Lord Dunsany collected his poetry and published a final volume of Ledwidge's poems. Francis Ledwidge is buried in the same cemetery, Artillery Wood CWGC, as Hedd Wyn who died on the same day.
See the article on History Ireland - here
LAMENT FOR THOMAS MCDONAGH[1]
He shall not hear the bittern cry
in the wild sky, where he is lain,
Nor voices of the sweeter birds
Above the wailing of the rain
Nor shall he know when the loud March blows
Thro' slanting snows her fanfare shrill,
Blowing to flame the golden cup
Of many an upset daffodil.
But when the dark cow leaves the moor
And pastures poor with greedy weeds
Perhaps he'll hear her low at morn
Lifting her horn in pleasant meads.
A Soldier's Grave
Then in the lull of midnight, gentle arms
Lifted him slowly down the slopes of death,
Lest he should hear again the mad alarms
Of battle, dying moans, and painful breath.
And where the earth was soft for flowers we made
A grave for him that he might better rest.
So, Spring shall come and leave it sweet arrayed,
And there the lark shall turn her dewy nest.
Anne Pedley
*** Grave Ref: Plot II.B.5
Photo above left: interpretation board explaining Hedd Wynn and Francis Ledwidge
Photo above right: the Grave of Francis Ledwidge – Artillery Wood CWGC
---
[1] Thomas McDonagh was a good friend of Francis Ledwidge and was executed by the British for his part in the 1916 Easter Uprising.